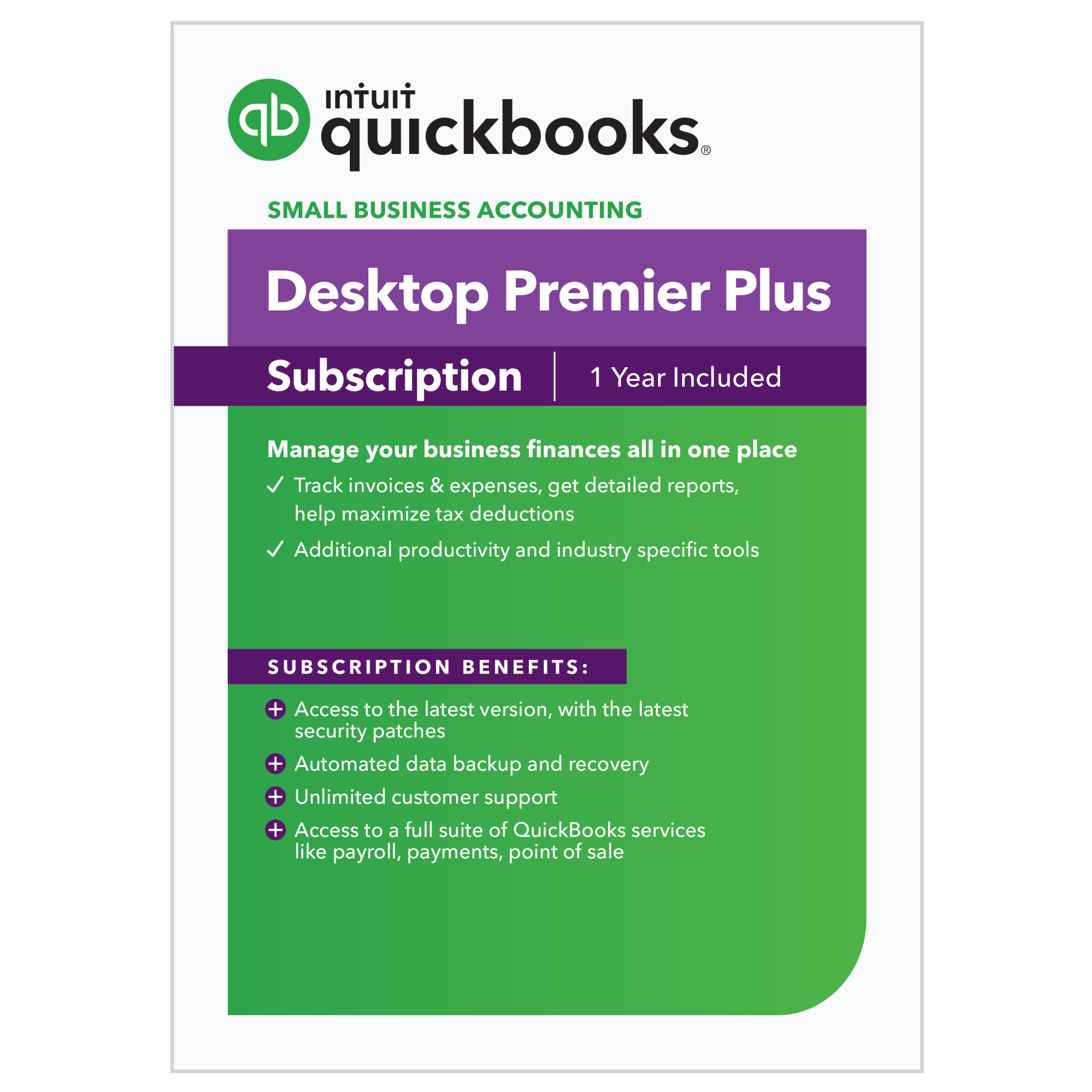 QuickBooks Premier Plus Accounting Overview

Achieve better results!

QuickBooks Premier Plus is designed for businesses that want to manage their finances and improve the long-term performance of their business. It offers a comprehensive set of tools that include everything in QuickBooks Pro Plus advanced tools and features that help you take your business further. It helps you quickly and easily create a business plan to help you get loans or financing. It includes a sophisticated analysis tool that actually measures your financial performance against averages for your industry and makes expert recommendations to help you improve it.
Key Advantages
The most comprehensive financial management tools to help your business achieve better results

Build a business plan and forecast based on your finances

Analyzes your finances and makes expert recommendations

Tracks sales orders

Tracks components and finished goods for more accurate inventory management

Flexibility to work anywhere you want via the Internet

Easy upgrade automatically transfers your existing QuickBooks data
Learn more about QuickBooks Keyboard Shortcuts




The Allday Consulting Group provides remote access technical support & training services for Peachtree and QuickBooks Accounting software in Alabama (AL), Alaska (AK), Arizona (AZ), Arkansas (AR), California (CA), Colorado (CO), Connecticut (CT), Delaware (DE), Washington DC , Florida (FL), Georgia (GA), Hawaii (HI), Idaho (ID), Illinois (IL), Indiana (IN), Iowa (IA), Kansas (KS), Kentucky (KY), Louisiana (LA), Maine (ME), Maryland (MD), Massachusetts (MA), Michigan (MI), Minnesota (MN), Mississippi (MS), Missouri (MO), Montana (MT), Nebraska (NE), Nevada (NV), New Hampshire (NH), New Jersey (NJ), New Mexico (NM), New York (NY), North Carolina (NC), North Dakota (ND), Ohio (OH), Oklahoma (OK), Oregon (OR), Pennsylvania (PA), Puerto Rico (PR), Rhode Island (RI), South Carolina (SC), South Dakota (SD), Tennessee (TN), Texas (TX), Utah (UT), Vermont (VT), Virginia (VA), Washington (WA), West Virginia (WV), Virgin Islands(VI), Wisconsin (WI), and Wyoming (WY).