QuickBooks Accounting Training
Here at Allday Consulting, we provide training for QuickBooks Accounting software in an array of different services. From QuickBooks Accounting training classes to onsite training services, we have it all. Our team is made up of Certified Public Accountants, QuickBooks Certified Consultants, and Trained Professionals.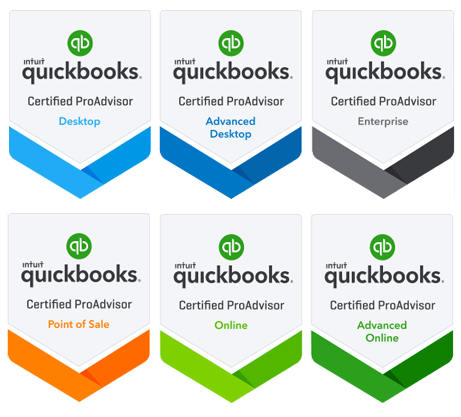 To learn more about all of our QuickBooks Accounting training services, click on the links provided below.
---
Live QuickBooks Accounting Training Classes
Our QuickBooks training classes are held throughout Louisiana and are taught by CPAs who are also "QuickBooks Certified" Consultants. Discover all the "Do's & the Don'ts " on how to manage your QuickBooks accounting software. Get the insight behind your numbers with QuickBooks Accounting.
Interactive Remote Access QuickBooks Accounting Training
With today's remote access technology, we can provide you (and others in your business) with customized training on your computer just as if we were sitting there right by your side.
Nationwide QuickBooks Software Training
Let us come to you! The Allday Consulting Group offers hands-on training at your office. The class is designed specifically for CPAs and users of QuickBooks Software. Whether you are new to QuickBooks or just looking to polish the rough edges, this class will focus on making power users out of everybody.
QuickBooks Accounting Onsite Training
The quickest and best results are achieved by doing custom onsite training. We work directly with you and your staff to help your business run more efficiently. By coming to your place of business, our trainers will have the opportunity to get a better understanding of your business and the part everyone plays in the accounting process. From this overview, we will customize the training to fit the individual needs of your company.
(SBET) Small Business Employee Training
Get Free QuickBooks Accounting Training
If your company has 50 or fewer employees and has been in business for 3 or more years, you may be eligible for a 100% reimbursement through the NEW Louisiana Small Business Employee Training Program! Our clients are taking advantage of the Incumbent Worker Training Program (IWTP) to provide training for Peachtree or QuickBooks at no cost to them! You can too! Our consultants can assist you with the application process and get you 100% reimbursement for training classes for QuickBooks.
The Allday Consulting Group provides remote access technical support & training services for Peachtree and QuickBooks Accounting software in Alabama (AL), Alaska (AK), Arizona (AZ), Arkansas (AR), California (CA), Colorado (CO), Connecticut (CT), Delaware (DE), Washington DC , Florida (FL), Georgia (GA), Hawaii (HI), Idaho (ID), Illinois (IL), Indiana (IN), Iowa (IA), Kansas (KS), Kentucky (KY), Louisiana (LA), Maine (ME), Maryland (MD), Massachusetts (MA), Michigan (MI), Minnesota (MN), Mississippi (MS), Missouri (MO), Montana (MT), Nebraska (NE), Nevada (NV), New Hampshire (NH), New Jersey (NJ), New Mexico (NM), New York (NY), North Carolina (NC), North Dakota (ND), Ohio (OH), Oklahoma (OK), Oregon (OR), Pennsylvania (PA), Puerto Rico (PR), Rhode Island (RI), South Carolina (SC), South Dakota (SD), Tennessee (TN), Texas (TX), Utah (UT), Vermont (VT), Virginia (VA), Washington (WA), West Virginia (WV), Virgin Islands(VI), Wisconsin (WI), and Wyoming (WY).