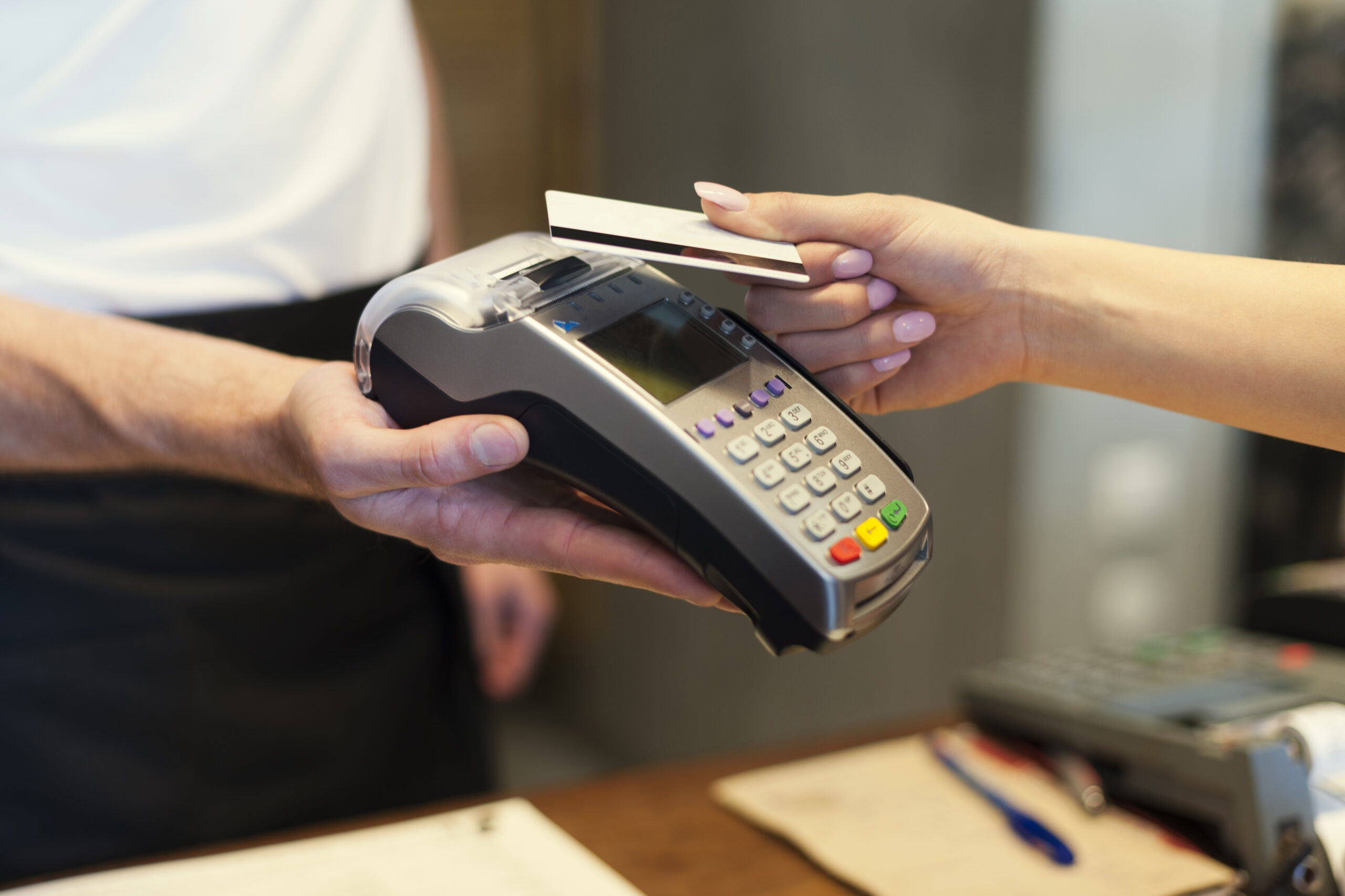 QuickBooks Merchant Services
From Sales to Accounting with Just One Click!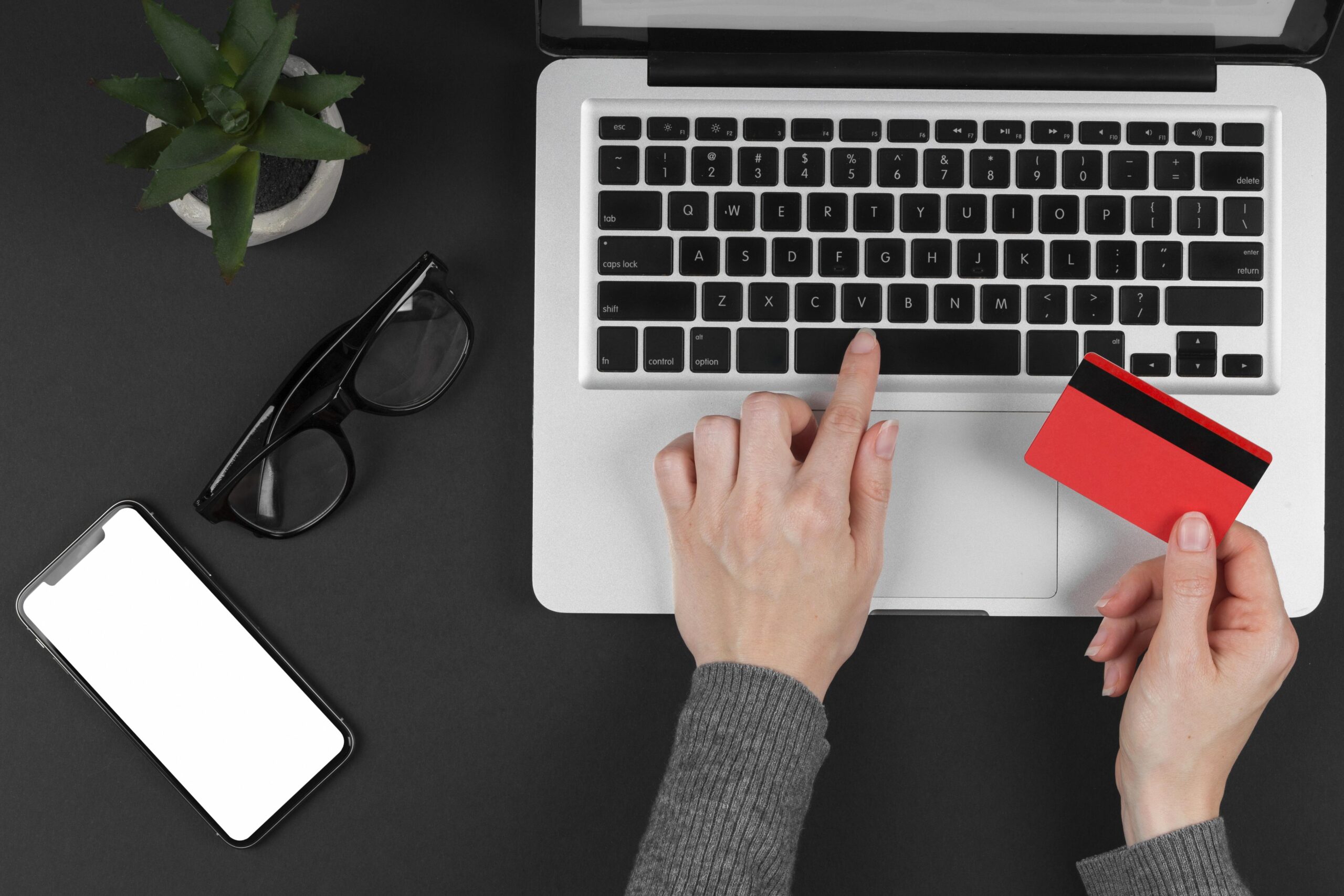 Ready to sign up? CLICK HERE! to get started, and enter Code QBISP2MO-DW. Or, if you prefer, call 1-800-259-4213.

When you use our Code to sign up, we will waive all Application Fees AND get you a free MSR/Card Reader. you save over 
$130!
Processing credit cards through QuickBooks automatically enters the payment into QuickBooks—It's the ONLY credit card processing solution designed exclusively for QuickBooks.
Accepting Credit Cards is as Easy as 1-2-3! It's All in Your QuickBooks!



Enter payment into the Receive Payments screen and click "Process Credit Card When Saving."

Enter your customer's credit card information when prompted.

Click "Submit." That's it! Your customers' credit cards are processed in seconds.
No Hidden Fees & Competitive Pricing: No teaser rates, no application fee, no annual fee, and no cancellation fee. You can keep your existing bank account. Plus, use the optional card reader to qualify for a low 1.72% card-present rate.
The Card-Swiped Rate of 1.72% applies to qualified swiped Visa/MC/Discover® Network transactions that are electronically authorized.
Add Your Web Store: Just one account lets you accept credit cards in all your sales channels—even from your web store. If you want to sell on your Web store as well as in your other channels, one merchant account is all you need with QuickBooks Merchant Service. Accept credit cards no matter where you sell—for just an additional $9.95 a month.
FREE technical support for all Merchant Service offerings! LIVE merchant experts answer every call 24/7/365.
Easy to Use, Saving You Time

Everything you need to accept all major credit and debit cards is built right into QuickBooks. Plus, you can keep your existing bank account—funds are deposited in as little as two business days.
No Double Entry:
QuickBooks automatically records the credit card payment. In fact, 62% of our customers say they save up to 2 hours per week over their previous credit card processor. Automatic entry eliminates typing mistakes—no more headaches chasing down errors.
Perfect for Businesses That:

Accept payment orders over the phone and through the mail

Invoice and track customers individually

Want to set up regular recurring billing for customers
New Features Add Power to Your Processing

Easy Credit Card Reconciliation: Keep track of credit card changes right within QuickBooks. The Funding Status screen tells you exactly when your funds are deposited into your bank account. You'll know how much money is in your bank account, and be able to reconcile your bank statement quickly and easily. For deposits that are funded to your bank account net of processing fees, the Fee Calculator screen keeps track of the fees associated with these payments.

Fee and Expense Tracking: The Fees & Adjustments Download screen helps you keep control of your merchant account expenses. Download MasterCard/Visa processing fees as well as service fees. It's easy to assign fees to appropriate expense accounts so your records are more accurate and up to date.
Plus, get free, real-time online reporting.

Unlike most merchant services, there are no hidden fees.

Card-swiped transactions: 1.72%

Key-entered transactions: 2.44%

Monthly Fee: $17.95

Per-authorization fee: $0.23

Application Fee: NONE!*
Cancellation Fee: NONE!

CLICK HERE to get started, and enter Code QBISP2MO-DW. Or, if you prefer, call 1-800-259-4213



The ONLY Terminal Service that works with QuickBooks



Do you need wireless access so that you can travel and take your Merchant Service with you? QuickBooks Merchant Service for Terminals has highly competitive pricing and is the only credit card processing solution specially designed for and completely integrated with QuickBooks software.
Reduce Costs: We have highly competitive pricing, including low setup costs and a card-present rate of 1.72%, with no long-term contracts or cancellation fees.
Save 2 Hours per Week of Work: With just one click, you can download all transactions, fees, and adjustments into QuickBooks—no need to waste time entering them by hand.
Keep Your Accounting Accurate: Downloaded transactions are batched in accordance with your bank deposits so it's easy for you to track your funds.
Take Your Business on the Road: We have wireless terminals so you can take your business to your customers—perfect for trade shows, door-to-door sales, and service calls.

How It Works
Accepting credit cards through QuickBooks has never been easier. The screens below illustrate just how easy it is to process credit card transactions in QuickBooks and to reconcile your accounts so that your QuickBooks records are up-to-date.
Process credit cards through QuickBooks
Enter payment data into the Receive Payment screen as you normally would. Simply click the box titled "Process Credit Card When Saving" to charge your customer's credit card. You can also record and process credit card transactions through the Sales Receipts and Credit Memo screens in a similar fashion.
Enter Credit Card Information
After entering the amount of the sale on the Receive Payment screen, you will be prompted to enter your customer's credit card information. Once this is done, simply click submit and the credit card will be processed right in QuickBooks.

View & print receipt
After the transaction is approved, a payment receipt is shown that can be reviewed and printed. You can also void an erroneous transaction right off the displayed receipt window.
Face-to-face transactions
If you do face-to-face transactions, use the card reader. Credit Card data will be automatically transmitted to QuickBooks and you can take advantage of our low 1.72% card-swiped rate.
Process on the road 

Accept credit cards in remote locations such as trade shows with Virtual Terminal Plus and download credit card sales into QuickBooks. All you need is a PC and an Internet connection.
Reconcile transactions easily
QuickBooks Merchant Service batches undeposited credit card payments and tells you whether or not the funds have been deposited into your bank account so you can keep your bank balance in QuickBooks more accurately.
Keep track of fees 
For deposits that are funded to your bank account net of processing fees, use the Fee Calculator to keep track of the fees associated with these payments
Easily search and report on transactions and deposits
Use the Merchant Service Center search and reporting feature to research your credit card transactions and deposits.
Authorize a credit card payment and capture the funds at a later time. 
You can validate and pre-authorize funds on a customer's credit card at practically no cost. Return to charge the card for the final amount at a later time, after the transaction has been completed.
CLICK HERE to get started, and enter Code QBISP2MO-DW. Or, if you prefer, call 1-800-259-4213